Questioning the Mental Stability of the Other Parent
Nov. 28, 2022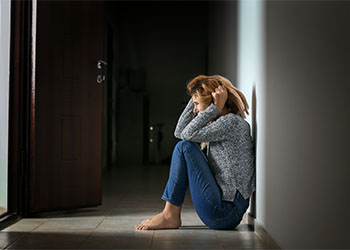 Child custody and parenting time remain vital aspects of every divorce case involving minor children. When determining child custody, residency, and parenting time, the court usually prioritizes the child's best interests and welfare. Among the factors that may be considered are the parents' physical and emotional health.
In some cases, a parent may develop a mental health issue after the court has issued the custody agreement, or it could be something they have needed to manage most of their life. Unfortunately, a parent's mental health illness can be a risk factor for child abuse, neglect, or maltreatment. An experienced Kansas family law attorney can enlighten you about the right thing to do if you're questioning the mental stability of your child's other parent.
At Rundberg Law, LLC, I'm committed to offering reliable advocacy and detailed legal counsel to individuals and families in divorce and child custody matters. I'm available to discuss your unique situation and enlighten you about your options to modify custody when concerned about the mental stability of your child's other parent. My firm is proud to serve clients across Overland Park and Johnson County, Kansas.
Mental Instability of a Parent
Mental health conditions or disorders can affect a person's thinking, mood, and behavior. Unfortunately, a mental health disorder can make the person miserable or unable to function properly and cause different problems in their day-to-day life.
Examples of Mental Health Disorders
Some common examples of mental health disorders that can affect an individual include:
Bipolar disorder

Panic disorder

Anxiety disorders

Depression

Schizophrenia

Mood disorders

Psychosis

Autism Spectrum Disorder (ASD)

Obsessive Compulsive Disorder (OCD)

Phobias

Post-Traumatic Stress Disorder (PTSD)

Substance addiction disorder

Other psychotic and personality disorders
Additionally, a person can experience the mental disorder at a mild, moderate, or severe level and at different times.
Symptoms of Mental Illness
Here are some common signs and symptoms of mental health disorders:
Feeling sad constantly

Paranoia or detachment from reality

Inability to think or concentrate

Excessive worries or fears

Excessive anger, violence, or hostility

Consistent alcohol or drug use

Having suicidal thoughts

Finding it difficult to understand or relate with others

Unable to cope with daily issues and challenges
When a parent is diagnosed with mental illness – or is experiencing any of the aforementioned signs and symptoms – they may be unable to support the mental and physical health of their children.
How Can This Affect a Child?
A parent's mental health can also affect their child's mental and physical health in the following ways:
The child may be exposed to violence and family disruptions.

The parent may be unable to support the child.

The child may have adverse childhood experiences.

The parent's mental illness can pose increased risks of child abuse, maltreatment, neglect, or abandonment.

It increases the risks of children developing emotional, social, behavioral, and educational problems.
If you're concerned about the mental stability of your child's other parent, you need to reach out to an experienced child custody attorney immediately. Your lawyer can review the facts of your unique situation and determine whether you have valid grounds to modify the custody agreement.
Adjustments to the Custody Agreement
Custody arrangements are not permanent. In order to change an existing child custody agreement, the parent seeking the modification must show that:
There has been a "material change of circumstances" since the existing custody order, which makes it unsuitable.

A new custody order will better serve the child's best interests.
If the mental instability is a threat to the child, you may have a valid reason to request an adjustment to your existing child custody agreement. In some cases, the court may order a psychological assessment, custody evaluation, and supervised visitation.
Also, the mental health expert who performs the evaluations may be called upon to appear and testify in court. The judge will also review the mental health record of the parent in question.
Based on the available evidence, mental health records, and evaluation report, the judge will issue a new custody order that will serve the best interests of your child. A knowledgeable attorney can represent you diligently in your case and help protect your family's best interests.
Compassionate Legal Advocacy and Guidance
Contact me at Rundberg Law, LLC today to schedule a simple consultation with an experienced child custody attorney. I can offer you the trusted advocacy and personalized legal guidance you need to navigate key decisions in your familial matters. My firm is proud to serve clients across Overland Park and Johnson County, Kansas.